ORION OPTICS UK ADVANCED PRODUCT GROUP
Optics are the heart and soul of any telescope no matter what electronic extras or accessories you buy with your telescope.
You will see that we offer different grades of optics for customers of our VX range and customers wishing to buy optical sets as a separate product. Our Professional Grade which has a guaranteed wavefront accuracy of 1/6PV wavefront and our Research Grade which is 1/8th PV wavefront. Finally, our Ultra range has Strehl values typically around 99% with RMS values of the order of 0.02PV. Coupled with a guaranteed PV wavefront error so small, it often is less than 1/10PV wavefront. All these are based on a test wavelength of 632nm generated by our Zygo.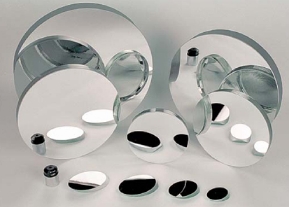 At Orion Optics we pride ourselves on having some of the finest optical technicians anywhere in the world. The optics we produce are world renowned for being some of the best available.
Each optical surface is tested up to 29 times as it passes through its many processes of being turned from a blank piece of glass to a highly accurate figured mirror or lens.
We are justly proud that leading Universities and Research Facilities like Atomic Research Laboratories in Abingdon, BAe systems, GCHQ Cheltenham, M.O.D., Zygo Inc. and many more use our optics – these professional bodies will only use Optics of the highest quality and this is what we deliver, not just to professionals but to anyone who wants world class optical components.
The world of precision optics covers a wide and varied field of topics, links from this page will explain in general and detail most of what you will need to know, however if there is a specific question or topic we can help with, we invite you to email us using this link… john@orionoptics.co.uk
Orion Optics UK offer specialist services in the fields of advanced optics, bespoke engineering and precision telescope manufacture and design for research and other uses. Our in house optical design suite offers design services to customers from basic single element lenses to highly complex systems for detecting offensive trace elements in the atmosphere which are detected for military defence purposes. No job is too small or too involved.
We invite interested establishments to contact our research and design department in strict confidence.
Initial contact, details can be found on the Contact Page.
Before entering into the descriptive aspect of optics, just take a moment to study the following table. It shows that the world of optics, in measurement terms, really is an astronomical distance from normal everyday things we take for granted…
Human hair's thickness

(approximately)

0.07mm

Very thin
Aluminium Foil

(typically)

0.0125mm

Highly accurate
engineering
devices can
measure

0.001mm

Visible light's
wavelength
is around

0.00055mm

Orion Optics'
High Grade
mirror surface
accuracy

0.000031mm
or over 2,000
times finer
than thickness
of human hair
previous clients
Orion Optics UK are pleased to be associated with or have completed contracts in the past for: