Telescope Service Check-Up
ANY MAKE – ANY AGE
Over time, like any instrument – your telescope will benefit from a General Service. OOUK would like to give you the opportunity to help you look after your telescope, regardless of it's make or age and keep it in tip-top condition. There are many telescopes on the market but all will perform much better with regular service and maintenance.
We are offering INTRODUCTORY PRICES on the following service procedures to your telescope to ensure you are getting the best possible performance from it and have our Optical and mechanical experts check these aspects which can cause basic problems, especially coatings which are fundamental to the telescope's overall performance.
The Check up includes:
Primary mirror Coating Check and a Careful Chemical Surface Clean. (see Note below)
Secondary mirror Coating Check and a Careful Chemical Surface Clean. (See Note below)
Check Coating on Corrector lenses (if fitted) and a Careful Chemical Surface Clean.
Check collimation of all optical elements and adjust as necessary.
Check optical component adjusters are fitted correctly to avoid flexing of mirrors / lenses.
Remove if possible any tube wall indentations or scuffs.
Tighten where appropriate all fixing screws and nuts on 'scope.
Remove foreign bodies inside tube's internal surfaces and fittings.
General overall clean of all external surfaces.
Check Focus Mount movement/play and adjust where necessary.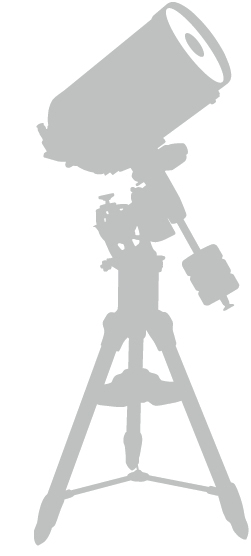 RATES: (All the above 10 procedures are included in the Service Check-up). All prices are ex vat.
Price Band

< Take note of your Telescope's Price Band for the Service Form

1

50-114mm Scope

£60

2

115-153mm Scope

£90

3

154-203mm Scope

£108

4

204-254mm Scope

£144

5

255-305mm Scope

£168

6

306-355mm Scope

£192

7

356-405mm Scope

£204

8

406-507mm Scope

£234

9

508-610mm Scope

£324
Note: procedures are based on the mirrors being easily removable from the telescope. Where complex mechanisms and procedures are required, we will give you a quotation prior to commencing work and await your approval.
The prices are for a "typical type telescope". We appreciate there is no such thing as a typical telescope but we will base our quote to you on these prices and may amend them on receipt of your 'scope. We will only carry out any work on your telescope after we receive your approval of the quotation.
If we consider that any of the optical components would perform much better if re-coated, we will advise you of this after our inspection process and give you time to consider the situation. Assuming that one or more of the mirrors in your telescope would benefit from re-coating, and you would like us to carry the task, the costs involved are clearly shown here.
The procedure to adopt if you wish to accept our contract to carry out work on your telescope is as follows:
Click the Service Form button below and fill out the Service Check-Up Form.
Email or phone us and advise you are sending your telescope to us. Ideally, if possible, email us a copy of the completed Service Table.
Send or bring your telescope to us by whatever method you choose along with a copy of your completed Service Check-Up Form.
On receipt of your telescope and Service Check-Up Form we will immediately inspect your telescope and confirm our acceptance of the Service you wish us to carry out. If there are any anomalies, we will email you as soon as possible to discuss how to proceed with any area or point needing further clarification or attention.
When we have completed the work for you, we will advise you by email or phone. At this point we require payment in full of your Contract balance. If you would indicate on your Service Check-Up Form the method you would prefer to pay this by, we will ask you for specific details etc. We normally ask customers to collect or have collected on their behalf, their serviced telescopes. If you would prefer us to ship back to you, let us know and we will arrange the best possible rate for shipping and insurance to your destination of choice. We would ask that if you choose this method, we would require payment at the point of shipping or, at the time of paying the balance on your Service Contract.
If something crops up that is not part of or looks correct during the service we will contact the customer before we do any more work either on the telescope or optics. If you prefer to download the Telescope Servicing Form and bring it along with your telescope, please click here.