HIGH QUALITY ASTRONOMICAL TELESCOPES AND OPTICAL COMPONENTS

HIGH QUALITY ASTRONOMICAL TELESCOPES AND OPTICAL COMPONENTS
HIGH QUALITY
ASTRONOMICAL TELESCOPES
AND OPTICAL COMPONENTS
Our Telescopes and Accessories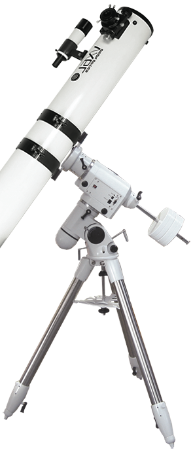 Configure your perfect Telescope
Choose your body, optics, mount and accessories and build your perfect bundle. State of the art Technology
Orion Optics are a major player in the manufacture of quality certifiable optics which feature across their range of telescopes.
Heavy investment in state-of-the-art technology and the acquisition of some of the best optical technicians in the business ensure that optics and telescopes produced are world class.
Customer Testimonials
It's been a number of nights so far that I've been able to look through my telescope with your 10″ 1/10 pv mirror installed. What I want to say, is that I am hugely impressed with the image quality and resolution the mirror produces. Never before was I able to see such faint and small details on Jupiter, Saturn, Mars, and the Moon. Yesterday I had one of these two-three nights per year with great seeing, and the OOUK mirror showed things I've never seen before in real-life visual observing. You made my day, eergh rather my night 😉
The 10″ Taiwanese mirror I had before was good, but it came nowhere near your optics. The Hi-Lux also makes the images brighter apparently.
So, I'd like to thank you once again for the great product, and wish you, and your company all the best.
– Wojtec
I wanted OOUK to supply me with a top quality telescope to take my imaging to the highest level possible, the AG10 certainly does that and now I can produce images that are as good as the very best out there.
– Peter Martin (N. Ireland) – AG10
Revealing seldom seen ultra deep sky objects is what I strive for. The Orion Optics AG12 has exceeded my expectations in every way, it has proved to be the telescope that changed my imaging life!
– Peter Shah (UK) – AG12
I like to image at long focal lengths and the ODK 10 does this perfectly… it makes things a lot easier and each night's session is a joy. I will definitely keep the ODK for a very long time.
– Ezequiel Bellocchio (Argentina) – ODK10
Having the right tools to produce unique and groundbreaking images is the dream of every astroimager. I love my Orion OpticsUK AG12, it has allowed me to push myself to new levels and truly reach for the stars.
– Mike Sidonio (Australia) – AG12
I concluded that I had to have the highest quality optics in a perfect carbon fiber tube and, to make it perfect and personal . . . I wanted a signed name plaque.
So I turned to the best I know and – most importantly – trust, when it comes to making the highest quality optics on extremely well built and very light tubes: Orion Optics UK! I've had several Newts and Maks from OOUK and all were of outstanding quality, so I knew exactly on which doorbell to ring!
Once again they surpassed my expectations and not only did they produce exactly what I was after and more beside. My CT8 brings me great satisfaction knowing I have the best telescope I dreamed of for my imaging.
– Paulo Mesquita (Portugal) – AT8

QUALITY
TESTED

UK
MANUFACTURING

OVER 35 YEARS
OF EXPERIENCE

AFTER-SALES
SUPPORT
previous clients
Orion Optics UK are pleased to be associated with or have completed contracts in the past for: