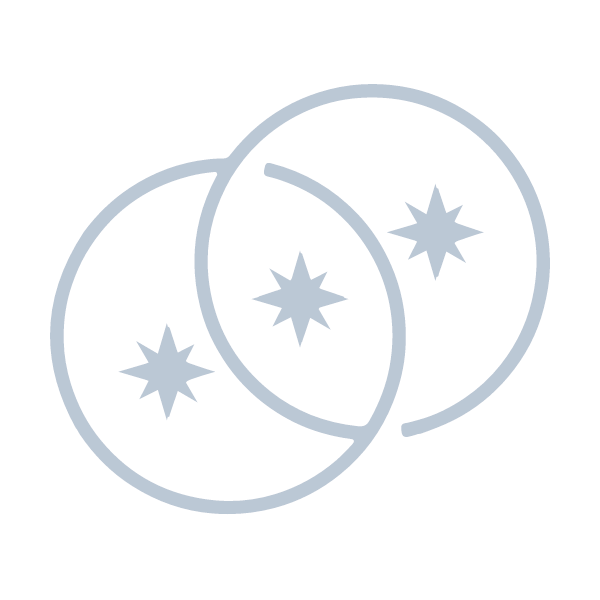 CT16
From: £4,200.00 excl. VAT
The top of the range in our CT series is the formidable, CT16 at f4 focal ratio. Very little needs to be said about the CT16 other than to say, if you can find any other 400mm telescope which performs anywhere nearly as well, please let us know, we want to meet that 'scope!
The performance of this telescope is incredible, no single word can describe how well this telescope performs. With 1/10PV wavefront optics and Hilux coatings , coupled with the computer optimised main mirror cell, the CT16 is the top of it's class as far as image quality and product reliability is concerned.
It is possible to transport this 'scope to a dark site but, by far the best option is a permanent set up in an observatory where it's full potential can be realised and the resultant images not fail to amaze you. This really is a show stopper, the CT16 really does perform up to and beyond the theoretical limits of it's aperture.
SPECIFICATIONS
CT8
CT10
CT10L
CT12
CT12L
CT14
CT16
Aperture
200mm
250mm
250mm
300mm
300mm
350mm
400mm
Focal Length
900mm
1200mm
1575mm
1200mm
1590mm
1600mm
1600mm
Focal Ratio
4.5
4.8
6.3
4
5.3
4.6
4
Adjustable 4 vane spider
stainless steel fully adjustable
stainless steel fully adjustable
stainless steel fully adjustable
stainless steel fully adjustable
stainless steel fully adjustable
stainless steel fully adjustable
stainless steel fully adjustable
Focus Mount
2″ Focuser with reduction gearing
2″ Focuser with reduction gearing
2″ Focuser with reduction gearing
2″ Focuser with reduction gearing
2″ Focuser with reduction gearing
2″ Focuser with reduction gearing
2″ Focuser with reduction gearing
Extension Tubes
40mm long screw threaded
40mm long screw threaded
40mm long screw threaded
40mm long screw threaded
40mm long screw threaded
40mm long screw threaded
40mm long screw threaded
Optical Glass Main Mirror
Suprax
Suprax
Suprax
Suprax
Suprax
Suprax
Suprax
Coatings
Enhanced Hilux
Enhanced Hilux
Enhanced Hilux
Enhanced Hilux
Enhanced Hilux
Enhanced Hilux
Enhanced Hilux
Tube Diameter
255mm
300mm
300mm
350mm
350mm
400mm
450mm
Tube Length
860mm
1050mm
1440mm
1100mm
1450mm
1430mm
1470mm
Tube Material
Carbon fibre sandwich
Carbon fibre sandwich
Carbon fibre sandwich
Carbon fibre sandwich
Carbon fibre sandwich
Carbon fibre sandwich
Carbon fibre sandwich
Finder
8×50
8×50
8×50
8×50
8×50
8×50
8×50
Secondary Size
63mm
63mm
50mm
75mm
63mm
82mm
90mm
Mirror Cell
CNC Machined alum. 9 point suspension
CNC Machined alum. 9 point suspension
CNC Machined alum. 9 point suspension
CNC Machined alum. 9 point suspension
CNC Machined alum. 9 point suspension
CNC Machined alum. 9 point suspension
CNC Machined alum. 9 point suspension
Secondary Holder
machined alum. with rotatable holder
machined alum. with rotatable holder
machined alum. with rotatable holder
machined alum. with rotatable holder
machined alum. with rotatable holder
machined alum. with rotatable holder
machined alum. with rotatable holder
Weight of Tube
7kg
11Kg
12.5Kg
15Kg approx
17Kg approx
29Kg approx
28Kg approx
Rings
CNC machined tube rings anodised black
CNC machined tube rings anodised black
CNC machined tube rings anodised black
CNC machined tube rings anodised black
CNC machined tube rings anodised black
CNC machined tube rings anodised black
CNC machined tube rings anodised black
Weight of Rings
1 Kg
1.5Kg
1.5Kg
2Kg
2Kg
3Kg
3.5Kg
Boxed Dimensions (mm)
87x48x48
128x52x52
172x48x48
Box 1 = 128x52x52
Box 2 = 58x58x34
Box 1 = 172x58x58
Box 2 = 58x58x34
Box 1 = 172x58x58
Box 2 = 58x58x34
Box 1 = 172x58x58
Box 2 = 58x58x34
Boxed Weight
10.7kg
17Kg
20Kg
Box 1 = 14Kg
Box 2 = 12Kg
Box 1 = 18.5
Box 2 = 12Kg
Box 1 = 20Kg
Box 2 = 14Kg
Box 1 = 22Kg
Box 2 = 18Kg