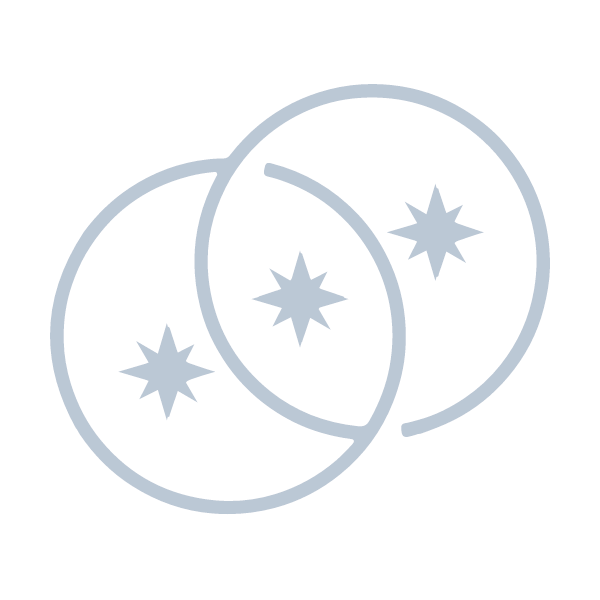 VX14
£1,749.00 excl. VAT
Users of this telescope shout loud about its capabilities, one in particular dedicates a great deal of time to just see how good he can produce images from his 'scope. Visit our Image Gallery and gaze at his images through his VX14. This telescope has the optical capacity to ensure you will both see and photograph objects way out of range af smaller, less wel made with lower quality optics. For a real treat, increase the optical efficiency even further with an upgrade. The performance of the 1/6 PV wavefront optics guarantee you very good images indeed but, optical upgrades are available for each model and are featured in the Buying Options table below. See the differences here to help you decide.
The telescope is transportable but, you are starting to become limited by transport methods as it needs the passenger seat folded down in most cars.
Having almost 4.5 times the light grasp and way over double the image detail, it is relatively simple to appreciate that with numbers like that, success is guaranteed and amazement a natural response when using this superb instrument.
Click here for link to some planetary images taken with a VX14.
If you purchase the tube assembly alone you will need a dovetail plate. In the options below.
SPECIFICATIONS
| | | | | | | | | | | | |
| --- | --- | --- | --- | --- | --- | --- | --- | --- | --- | --- | --- |
| Specification | VX6 | VX6L | VX8 | VX8L | VX10 | VX10L | VX12 | VX12L | VX14 | VX16 | VX20 |
| Primary mirrordia. mm | 150 | 150 | 200 | 200 | 250 | 250 | 300 | 300 | 350 | 400 | 500 |
| Focal lengthnominal mm | 750 | 1200 | 900 | 1200 | 1200 | 1600 | 1200 | 1600 | 1600 | 1600 | 2000 |
| Focal Ratio | f5 | f8 | f4.5 | f6 | f4.8 | f6.3 | f4 | f5.3 | f4.6 | f4 | f4 |
| Tube Weightnominal kg | 4.5 | 5 | 7 | 8 | 11 | 12 | 14 | 16 | 20 | 29 | 40 |
| TubeDiameter mm | 167 | 167 | 225 | 225 | 280 | 280 | 326 | 326 | 385 | 434 | truss |
| TubeLength mm | 750 | 1110 | 860 | 1130 | 1140 | 1550 | 1160 | 1510 | 1540 | 1580 | 1945 |
| Tube Material | Alum. | Alum. | Alum. | Alum. | Alum. | Alum. | Alum. | Alum. | Alum. | Alum. | Alum. |
| SecondarySize mm | 50 | 37 | 63 | 50 | 63 | 50 | 75 | 63 | 75 | 82 | 100 |
| Mirror Cell | 9 point | 9 point | CNC 9point | CNC 9point | CNC9 point | CNC9 point | CNC 9point | CNC9 point | CNC9 point | CNC9 point | CNC9 point |
| Focuser | Focuser withreduction gearing | Focuser withreduction gearing | Focuser withreduction gearing | Focuser withreduction gearing | Focuser withreduction gearing | Focuser withreduction gearing | Focuser withreduction gearing | Focuser withreduction gearing | Focuser withreduction gearing | Focuser withreduction gearing | Focuser withreduction gearing |
| Mirror / TubeCooling | Fan | Fan | Fan | Fan | Fan | Fan | Fan | Fan | Fan | Fan | Fan |
| Tube Type | Alum. | Alum. | Alum. | Alum. | Alum. | Alum. | Alum. | Alum. | Alum. | Alum. | Alum. |